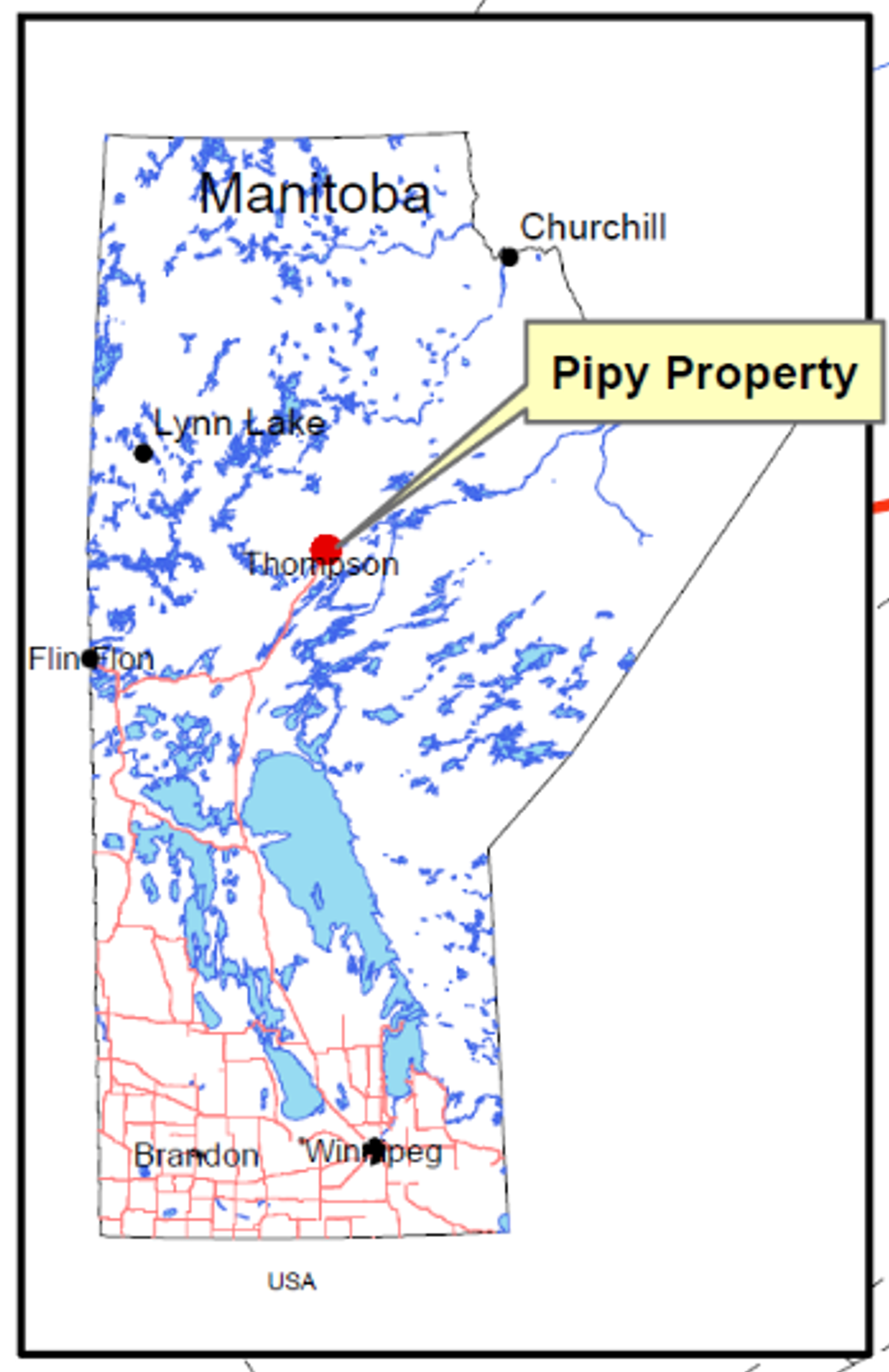 Pipy Project Location Map
The Pipy Project is located 15 kilometres north of the world class Thompson nickel deposit. The claims cover the same geological horizon within Pipe Formation that hosts the Thompson nickel mineralization, and the horizon can be traced for over 14 kilometres wrapped around a folded structure at Pipy.
Pipy Project Proximity to Thompson Nickel Deposit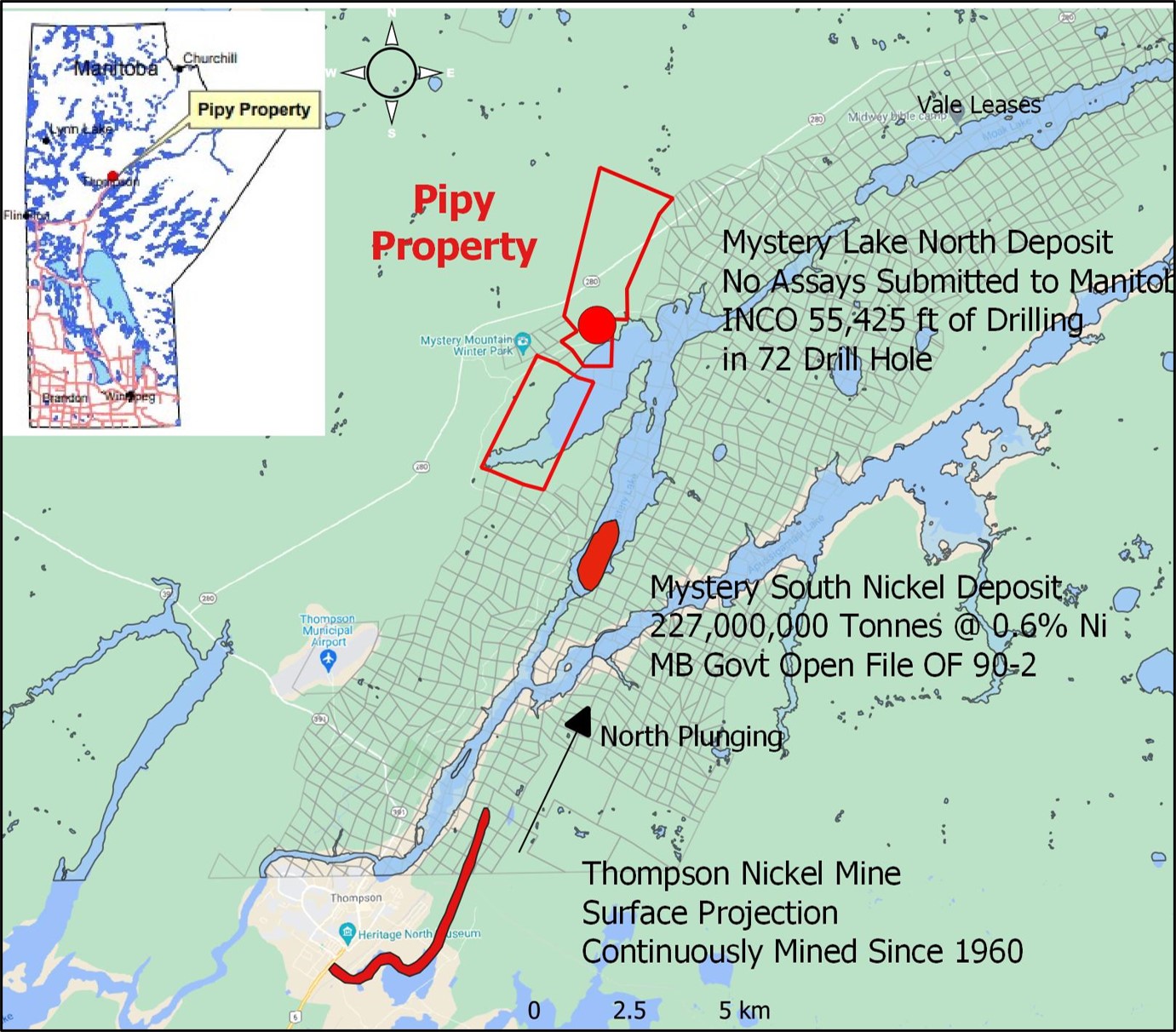 A total of 74 historic drill holes are located within or adjacent to the PIPY claims, of these INCO (now VALE) drilled 51, and all were drilled between 1957 to 1971. There is no record of any recent drilling. Historical INCO drilling logs do not include any assay information or detailed descriptions, however the summary logs were released for most of the drill holes. Nine of the INCO logs drilled in 1968 contain more detail and note sulphide mineralization and mention nickel sulphides. The nickel sulphides can only be produced by a nickel mineralizing system with the same mechanisms that created the Thompson deposit. This highlights the prospectivity of the Pipy project and these INCO logs will be used by NiCAN to direct future geophysical surveys and drilling.
Much of the prospective 14-kilometre-long horizon remains untested. Only 10 holes were drilled below 200-300 metres depth. Prior to any future drilling, NiCAN plans to employ modern geophysical surface technologies that can detect sulphide bodies down to a kilometre in depth.
In the era prior to 1971, downhole EM technology was not available to test for massive sulphide bodies adjacent to a drill hole. Any future drilling by NiCAN will employ downhole 3D EM technology that can look up 200 metres adjacent to a drill hole significantly increasing the probability of success and cost effectiveness of each metre drilled.
To further refine future deep geophysical and drilling programs NiCAN has completed a high-resolution magnetic survey over the Pipy Project. Processing is underway to create 3D images of the subsurface and will aid in selecting high priority areas.